GoToAssist Express uses secure screen-sharing technology to enable you to easily view and remotely control your customer's computer during a support session.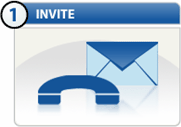 Invite
You invite your customer to a remote support session via email or over the phone.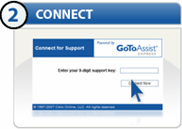 Connect
Your customer clicks a link in an email and instantly enters the support session.
Or your customer goes to www.fastsupport.com, enters the 9-digit Support Key you gave over the phone and clicks the Connect button.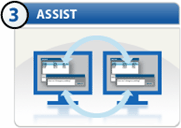 Assist
You remotely view and control your customer's computer to solve the problem just as if you were sitting at your customer's desk.
Finish the job after hours using Unattended Support.